LTD Service is a service company specialized in ordinary and extraordinary maintenance of wind turbines, including any structural work on composite material.
Althouguh recently established, our company boasts the presence of a highly qualified technical manager, who gained a lot of experience over 24 years of interventions conducted exclusively for the well-known company of wind turbines, Vestas.
Our technical manager, Otello Torinti got his start in 1998 by conducting until today thousands of works on wind turbines, and by solving problems of all sorts and levels of difficulty. Together with Luigi Di Grigoli, already manager of the LDG service company and technician with decades of experience in the wind energy field, he decided to start this new adventure by founding the LDT Service company.
Very few service companies of this industry can boasts a similar know-how, which will be made available to our customers in every single work, both ordinary and extraordinary.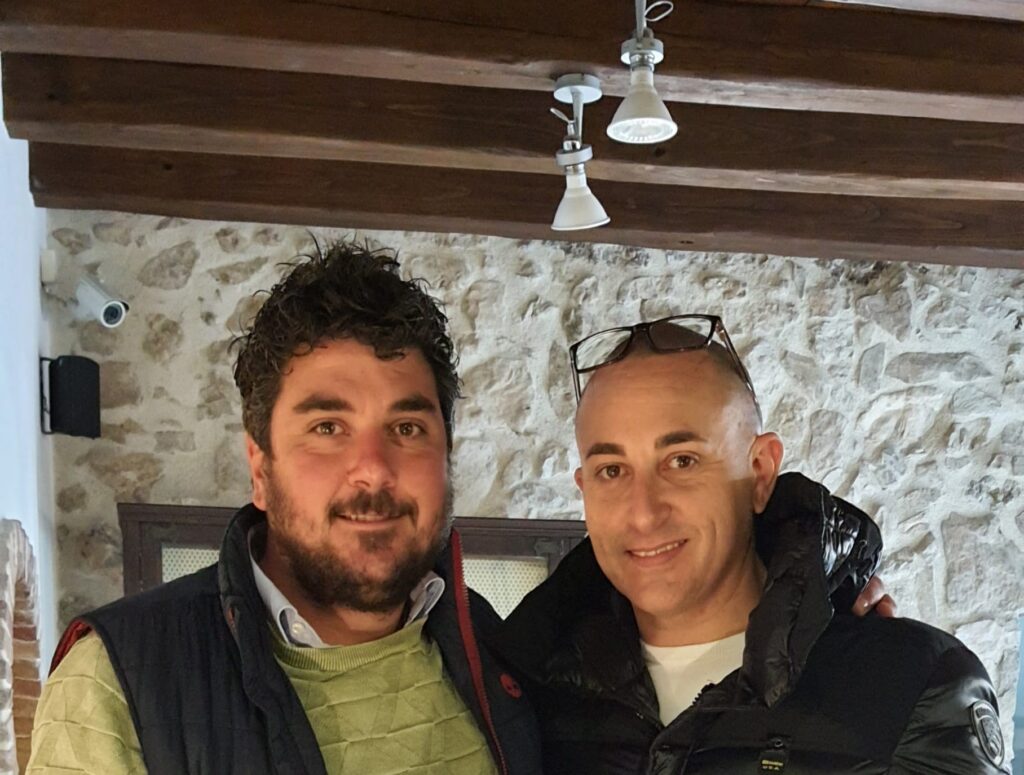 Our goal is to respond to every specific needs of our clients in the wind industry, which means solving in the best way possible any problems causing production downtimes due to a damage of one or more turbines.
The management of every single technical problem represents for us the project of a specific intervention where we will use a standardized approach in which we consider the time variable one of the fundamental parameters to carry out the required activities.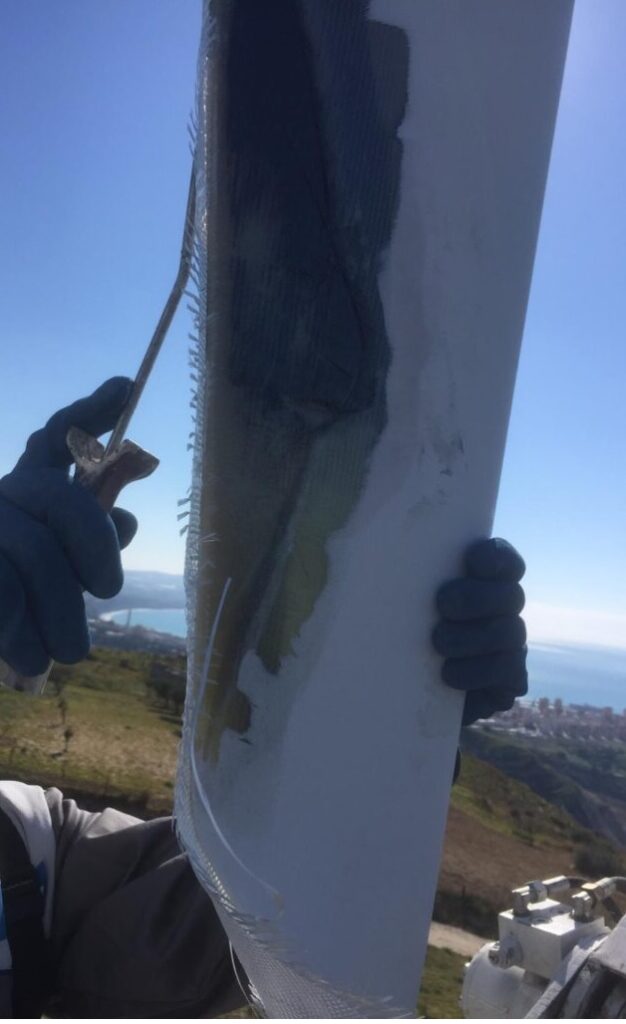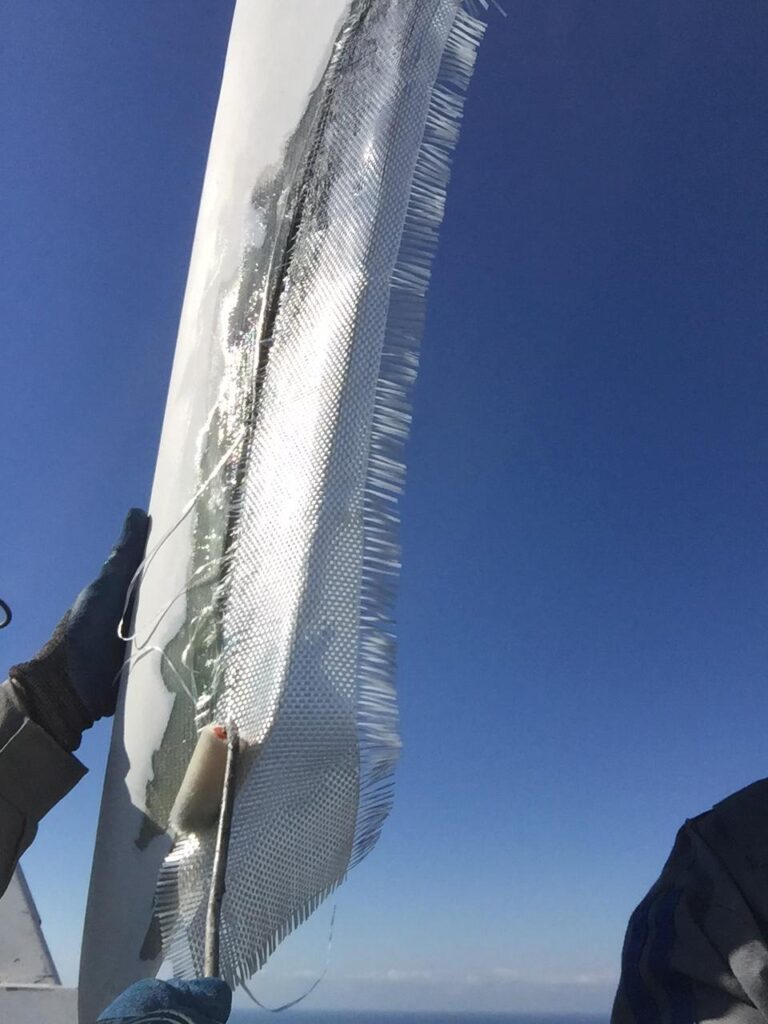 Repair of damage caused by lightning.